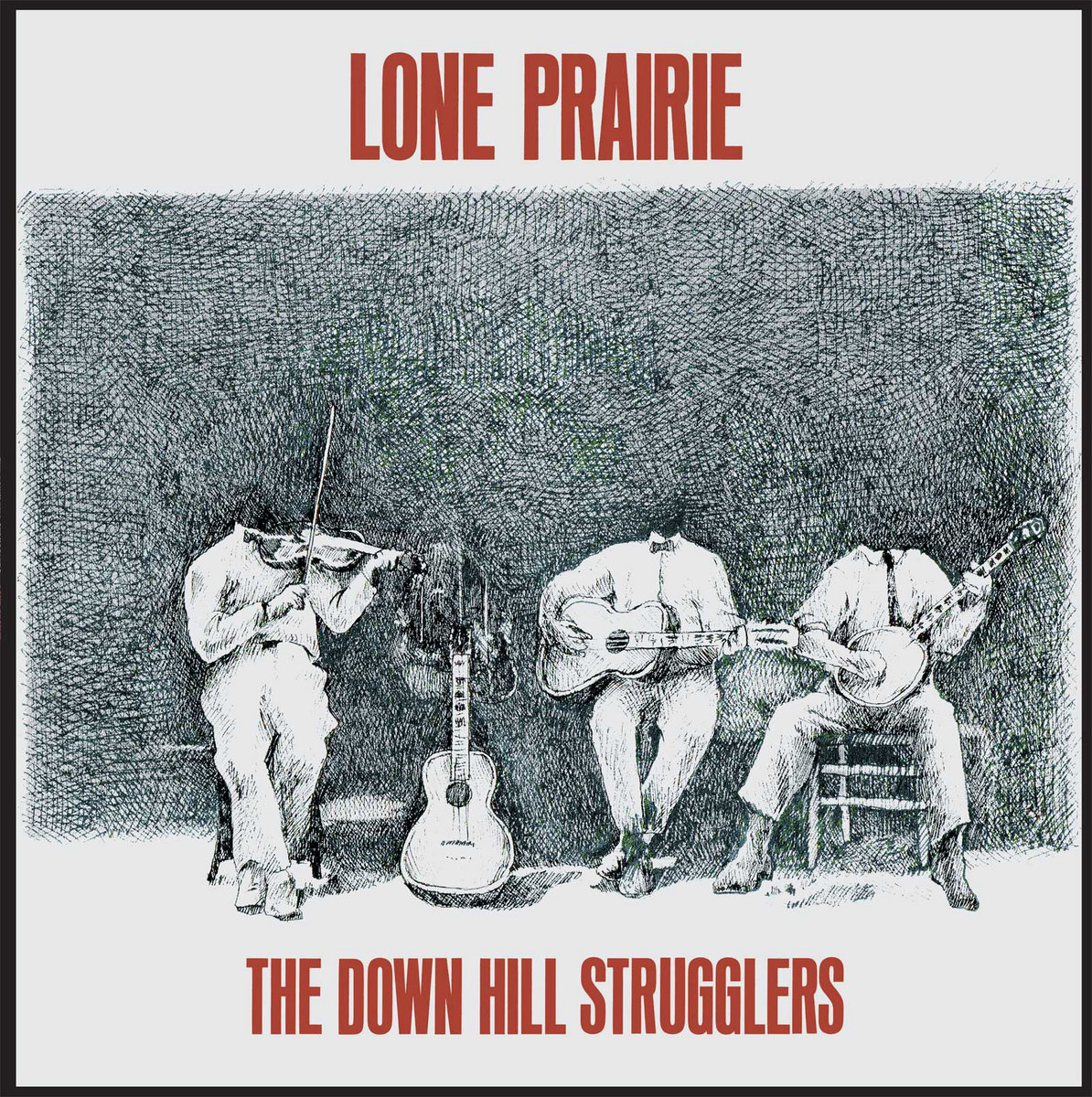 Hello everybody. We've had some requests for more information about the sources that inspired our recent album,
"Lone Prairie"
. We love listening to old string bands from the 1920's and 30's, recorded on 78rpm records, as well as to more recent field recordings and other sources. These recordings filter through our brains and emerge in the music of the Down Hill Strugglers.
Here is a list of the songs on "Lone Prairie" followed by historic recordings that we love listening to.  We hope you will find them and enjoy them as much as we do.
Side A
1. Last Shot Got Him - related to/taking inspiration from the playing of the Mississippi Possum Hunters, also recorded as a guitar song in a different version by Mississippi John Hurt
2. Casey Jones - related to/taking inspiration from Wilmer Watts & The Lonely Eagles, also the Skillet Lickers and others
3. Lone Prairie - related to/taking inspiration from "It Won't Be Long Till My Grave Is Made" by Norman Woodlieff/Walter Smith
4. John Henry - related to/taking inspiration from George Pegram and many other versions
5. Texas Quick Step - related to/taking inspiration from the Redheaded Fiddlers
6. St. James Blues - related to/taking inspiration from Bill Sheperd and Dock Boggs

Side B
1. Seneca Square Dance - related to/taking inspiration from Fiddlin' Sam Long
2. Come Over and See Me Sometime - related to/taking inspiration from the Georgia Yellow Hammers
3. Goodbye Booze - related to/taking inspiration from Charlie Poole, Mainer's Mountaineers and more
4. Going Back to Mexico - related to/taking inspiration from the Carolina Tar Heels
5. Stone Rag - related to/taking inspiration from Paul Warmack's Gully Jumpers
6. Sally Ann - related to/taking inspiration from Frank Blevins & His Tar Heel Rattlers
7. Three Way Medley - related to/taking inspiration from Joe Sharp & Band and others

Included below is Amanda Petrusich's wonderful essay that she contributed for the liner notes on the back of the album: