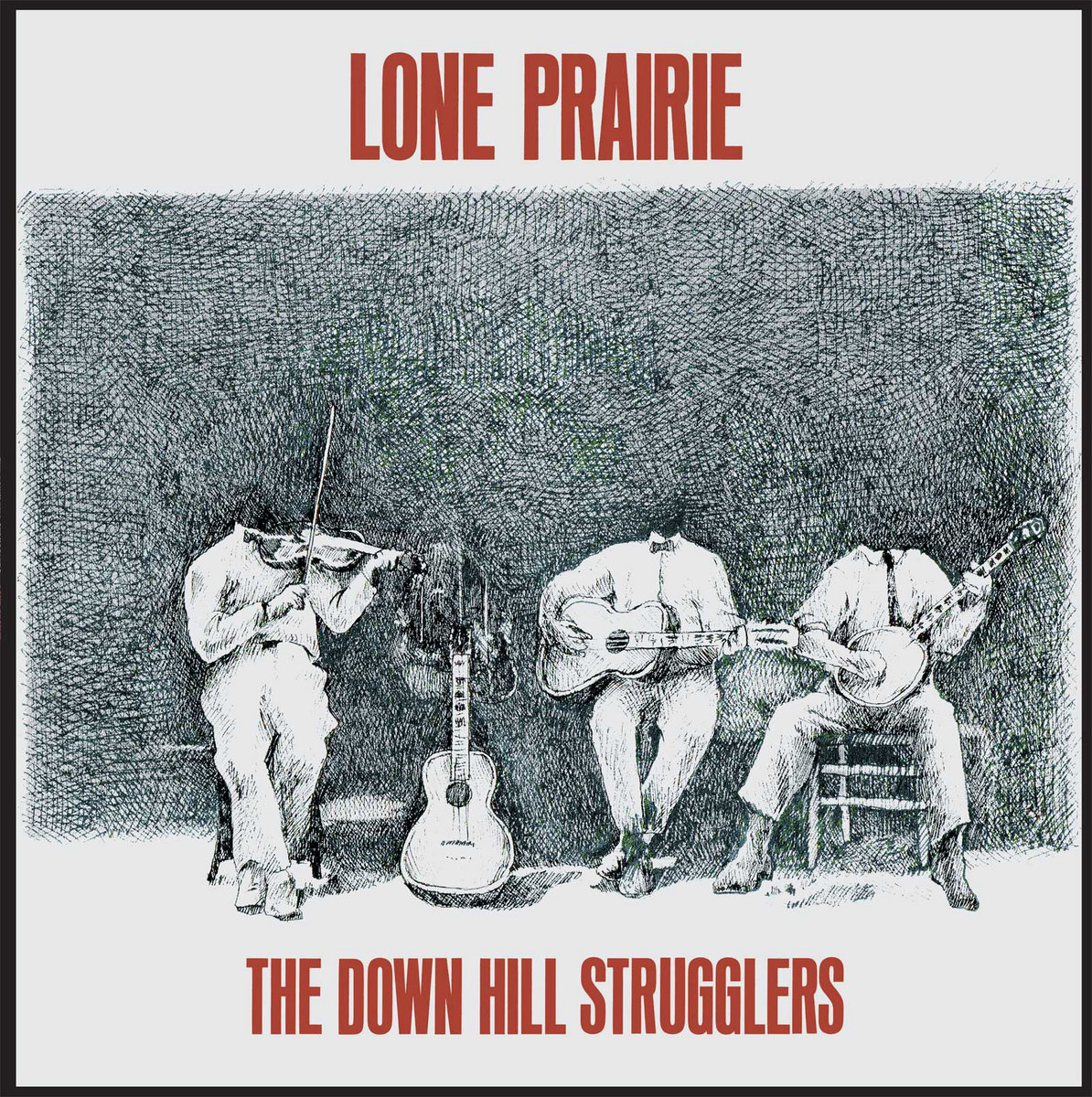 Hello everybody. We've had some requests for more information about the sources that inspired our recent album,
"Lone Prairie"
. We love listening to old string bands from the 1920's and 30's, recorded on 78rpm records, as well as to more recent field recordings and other sources. These recordings filter through our brains and emerge in the music of the Down Hill Strugglers.
Here is a list of the songs on "Lone Prairie" followed by historic recordings that we love listening to. We hope you will find them and enjoy them as much as we do.
Side A
1. Last Shot Got Him - related to/taking inspiration from the playing of the Mississippi Possum Hunters, also recorded as a guitar song in a different version by Mississippi John Hurt
2. Casey Jones - related to/taking inspiration from Wilmer Watts & The Lonely Eagles, also the Skillet Lickers and others
3. Lone Prairie - related to/taking inspiration from "It Won't Be Long Till My Grave Is Made" by Norman Woodlieff/Walter Smith
4. John Henry - related to/taking inspiration from George Pegram and many other versions
5. Texas Quick Step - related to/taking inspiration from the Redheaded Fiddlers
6. St. James Blues - related to/taking inspiration from Bill Sheperd and Dock Boggs

Side B
1. Seneca Square Dance - related to/taking inspiration from Fiddlin' Sam Long
2. Come Over and See Me Sometime - related to/taking inspiration from the Georgia Yellow Hammers
3. Goodbye Booze - related to/taking inspiration from Charlie Poole, Mainer's Mountaineers and more
4. Going Back to Mexico - related to/taking inspiration from the Carolina Tar Heels
5. Stone Rag - related to/taking inspiration from Paul Warmack's Gully Jumpers
6. Sally Ann - related to/taking inspiration from Frank Blevins & His Tar Heel Rattlers
7. Three Way Medley - related to/taking inspiration from Joe Sharp & Band and others

Included below is Amanda Petrusich's wonderful essay that she contributed for the liner notes on the back of the album:
Liner Notes for "Lone Prairie" by The Down Hill Strugglers
Nostalgia is a tireless engine – it's easy to gaze backward with glassy eyes, saluting the past for its saner pace and less rickety values and non-virtual pleasures. If all you're looking for in the music of yesteryear is a reprieve from the modern condition, it's not difficult to find peace there. The Down Hill Strugglers, a three-man old-time string band currently from New York, Louisiana, and Kentucky, recognize the strange, often unmediated beauty of the old songs. But it's their deep understanding of this material – the landscapes that first suggested its shape, the people who chiseled those shapes into form – that makes them much more than a revival act. Listening to their records, I think often of a stanza from the poet Peter Gizzi: "It was nothing / to no longer / suffer, trilling, / this world / is artifice, / your world / is artifice."
Lone Prairie was recorded in the spring of 2016 at the Jalopy Theatre in Red Hook, Brooklyn – one of the warmest, best and only folk clubs in New York City. The band used two microphones, and played directly into a mono Nagra one-quarter-inch tape machine. They either ducked away from or leaned toward the mic to get their sound levels right. Then they stopped monkeying with the recording altogether, which is surely part of why it feels so pure and urgent. It is energizing in the way that looking at a river is energizing.
So what does it mean for a young band to make music like this right now? Our cultural moment certainly allows for (if not encourages) gratuitous elevation of the Self above all – but the Down Hill Strugglers think about their work differently. Each of these tracks takes inspiration from the rural visionaries of the early twentieth century, from the melodies and expressions that once guided and sustained whole communities in the Mountain South, the Deep South, and Way Out West. Lone Prairie is an earnest monument to the rural artists and songs this band loves: the Mississippi Possum Hunters, the Skillet Lickers, Bill Shepherd and Dock Boggs, the Carolina Tar Heels, Frank Blevins, George Pegram, Wilmer Watts, and many others. Using lovingly excavated 78 r.p.m. discs as source material – Walker, Jackson, and Eli disappear inside these tunes. In this way, the Strugglers become part of a continuum. Their performance is less about ardent self-expression and more about empathy, of finding a way in to other people's anguish and elation: understanding it, bodying it anew, respecting it, and carrying it on. They pay homage to and remake in equal measure, as artists have been doing for centuries. This, I believe, is the best and most useful work a folk musician can hope to do.
- Amanda Petrusich